Skip to Main Content
It looks like you're using Internet Explorer 11 or older. This website works best with modern browsers such as the latest versions of Chrome, Firefox, Safari, and Edge. If you continue with this browser, you may see unexpected results.
Owen Science & Engineering Library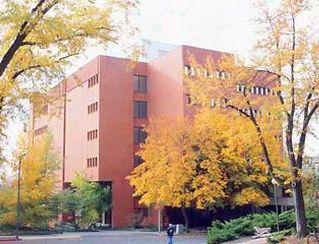 Library Hours

Library hours for all Pullman locations, with links to other campus library pages.

Search It

Enter your keywords in the search box. By logging in to your account using your WSU network ID and password you will be able to easily borrow items from other libraries.
What Is a Standard?
A standard is "rule for the measure of quantity, weight, extent, value, or quality" which is "set up and established by authority."
(Based on Webster's Third New International Dictionary: the English Language Unabridged. Springfield, MA: Merriam-Webster Inc. Publishers, 1993.)
Searching for Standards
To locate a standard, you should (ideally) know the following:
Acronym and name of the publishing organization
Standard number
Title of the standard
Date of the standard
Subject of the standard
Other specialized indexes exist for military standards, federal standards, foreign national standards, etc. These indexes are identified and cited in the respective sections below. Links are provided to the web version of an index where one is available.
Major Print and Online Full-Text Subscriptions
These series include many that are limited to clients at WSU.
ANSI IBR Standards Portal
The American National Standards Institute (ANSI) Incorporated by Reference (IBR) Portal provides a one-stop mechanism for access to standards that have been incorporated by reference in the U.S. Code of Federal Regulations (CFR). These standards incorporated by the U.S. government in rulemakings are offered at no cost in "read only" format and are presented for online reading. There are no print or download options.
Standards available on the ANSI IBR Portal include those developed by the International Organization for Standardization (ISO), the International Electrotechnical Commission (IEC), and other standards developing organizations (SDOs) that have signed a terms and conditions agreement with ANSI. To access the standards in PDF format, go to the link below. All users will be required to install the FileOpen plug-in and accept an online end user license agreement prior to accessing any standards.
In addition to the standards available directly through the portal, several SDOs are offering free access via their own website. Links are provided below.
National Fire Protection Association
Questions?
If you need assistance determining whether the library has access to a specific standard, please call the Libraries' Information Desk at (509) 335-9671.
Specific standards not owned by WSU may be requested using the purchase request form below.