Skip to Main Content
It looks like you're using Internet Explorer 11 or older. This website works best with modern browsers such as the latest versions of Chrome, Firefox, Safari, and Edge. If you continue with this browser, you may see unexpected results.
Washington Reads (Washington State Library)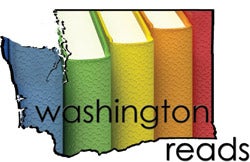 Washington Reads: Selections from the State Librarian is a *great* resource! Take a look at the themed lists, including:
Once you have a title of interest, just plug it into WSU WorldCat to see if it is available at the WSU Libraries or through Summit.