Skip to Main Content
It looks like you're using Internet Explorer 11 or older. This website works best with modern browsers such as the latest versions of Chrome, Firefox, Safari, and Edge. If you continue with this browser, you may see unexpected results.
Owen Science & Engineering Library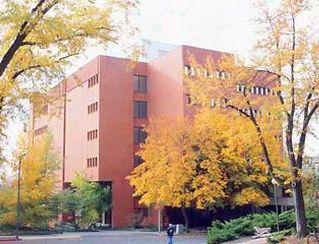 Library Hours

Library hours for all Pullman locations, with links to other campus library pages.

Search It

Enter your keywords in the search box. By logging in to your account using your WSU network ID and password you will be able to easily borrow items from other libraries.
Ask a Question
David Luftig
Tools to Find Articles
Using "Find It @ WSU" when searching databases:
If you see the above icon next to an article you are searching for, click on it to see if there is an electronic version of the journal or magazine available in another database. You will be taken to Search It and shown the options for obtaining the article whether it be here at WSU or through ILL (Interlibrary Loan).
Tools to Find Books
About Interlibrary Loan

Use the WSU Library's ILL/document delivery service when you need a book or video that is not available at the WSU Libraries or through Summit but can be found on WorldCat. It is also used to get copies of articles that are not available online from the WSU Libraries
Dissertations
Dissertations and Theses (ProQuest) database
Free online access to most WSU dissertations and theses.
"Each dissertation published since July 1980 includes a 350-word abstract written by the author. Master's theses published since 1988 include 150-word abstracts. Simple bibliographic citations are available for dissertations dating from 1637."
In addition to citations and abstracts, the service provides free access to 24 page previews and the full text in PDF format, when available. In most cases, this will be graduate works published in 1997 forward.